Testosterone Replacement Therapy
Testosterone Replacement Therapy (TRT)
What is Testosterone Replacement Therapy (TRT)?
Testosterone Replacement Therapy (TRT) is for males for the purpose of increasing testosterone levels which can happen with aging or a medical condition. TRT can be extremely effective through injections that your doctor tailors to your specific requirements.
Testosterone injections allow men to achieve optimal results while minimizing side negative effects. Creams, gels, and pellets are all choices for therapy with testosterone.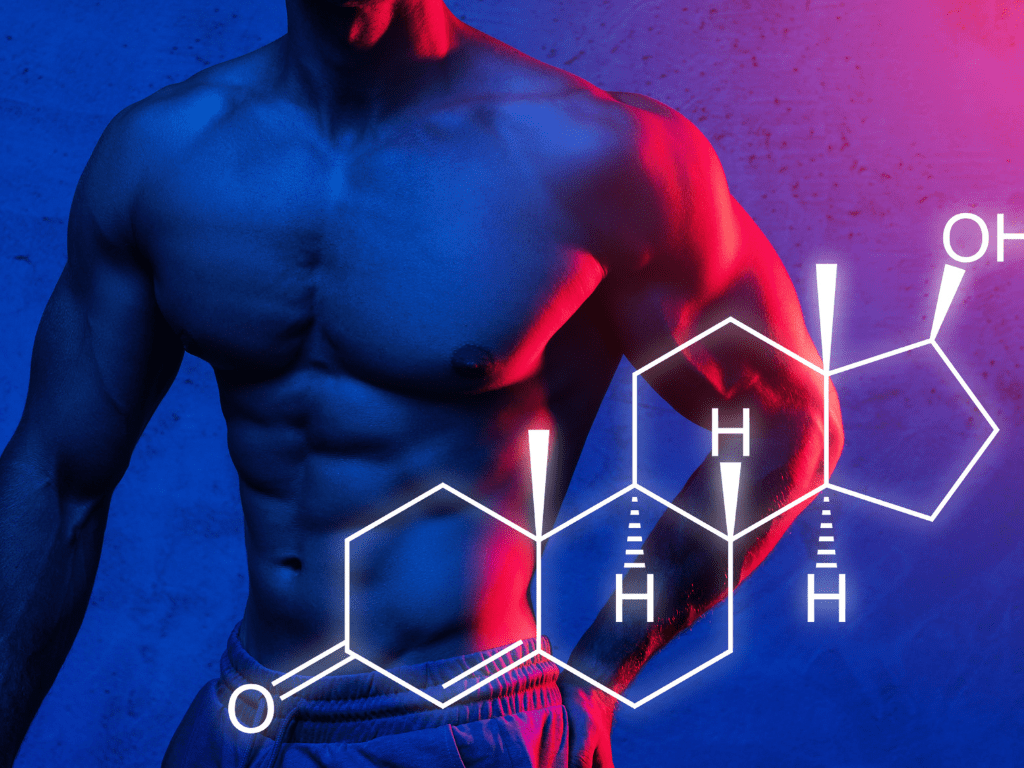 What is the effect of Low Testosterone?
Testosterone is a hormone that is natural and that is accountable for the normal development and growth of male organs, and for sustaining other masculine characteristics. For men, testosterone is made through the testes (the glands for reproduction that also produce testosterone and sperm) and is controlled by the pituitary and hypothalamus glands. When males are low on testosterone, they might experience a drop in libido and energy levels and increased body weight along with emotional and physical changes.
A decline in testosterone levels can be likely as men get older. Other aspects that may cause low testosterone levels which include chronic health problems like obesity, diabetes, or medications like corticosteroids and trauma. Our health assessment is complete and examines low testosterone levels and many other related issues that can be found by individualized, testosterone replacement therapy strategies.
How Common Is Low Testosterone?
It's difficult to define the exact amount of how prevalent testosterone deficiency in men. The condition is suggestively more widespread as men get older and is assessed that as high as 40% of men over 40 are deficient in testosterone.
A lot of men, particularly those who are younger, are anxious to look for treatment with low testosterone. Although the symptoms vary from individual to individual, those with low testosterone can also experience an increase in libido as well as erectile dysfunction, and heart disease. The delay in looking for help could cause a late diagnosis and worsen the progressive diseases.
Signs and Symptoms of Low Testosterone in Men
A loss of clarity in the mind and difficulty in concentrating
The results of studies have exposed that those who are taking testosterone notice a growth in memory. Testosterone has an effect on many functions in the body and focus, clarity, and memory are not the only ones. Problems in life that are caused by low testosterone levels, such as relationship and stress-related issues can play a role in the struggle to concentrate.
A low testosterone level can be the reason for energy loss. If you're tired throughout the day even when you've enjoyed a relaxing night's rest it's likely there's a hormonal imbalance at fault. A lot of patients notice their energy level increase following the introduction of testosterone treatment.
The weight gain is most noticeable around the belly
Testosterone encourages muscle growth. If men do not have sufficient testosterone, it may hinder muscle growth. Muscle tissue is able to burn calories faster than fat cells. If men have low testosterone levels, this can cause weight gain, and for the majority of men that weight gain occurs in the hips and belly. Sometimes, the imbalance between testosterone and estrogen may result in men retaining extra body fat that they normally would.
While the majority of men see a decline in libido and interest as they get older and testosterone levels drop, low testosterone can cause an increase in testosterone levels that is more intense than what is normal for the majority of males. Testosterone can trigger a myriad of health problems (such as loss of hair and Erectile dysfunction) that can hinder certain desires.
Irritability, depression, or anxiety
Low testosterone can cause several mood changes. Hormonal imbalances can be responsible for anxiety, depression, and other issues with mood. The exhaustion caused by low testosterone can cause more problems.
Certain men start losing hair as they get older, and testosterone levels can be a factor, particularly when the loss of hair occurs abruptly.
Because testosterone is vital for creating muscle mass within the human body, a lack of testosterone could cause muscle loss. The loss of muscle mass could contribute to the buildup of fat, as mentioned previously.
Treatments for Low Testosterone
When you are already aware of your testosterone levels, our professional team can offer high-quality treatment for low testosterone and other related conditions using the treatment for testosterone loss. Your procedure for getting quality healthcare is through the following:
During your first visit, one of our medical experts will conduct a holistic health evaluation, including the simplest blood test. This test is part of an entire lab panel which includes your PSA A1C, your PSA, and many other tests. The results of your lab tests, as well as the results of our health questionnaire, as well as your medical background, will be reviewed with our medical professional during your next visit to the office.
In light of your assessment for health, your lab results, and your medical history, your physician will design your specific testosterone replacement therapy program if the testosterone therapy is appropriate.
Your treatment program will be based on your individualized plan. If your test results show low testosterone, we'll talk about the options for testosterone replacement therapy with testosterone replacement injections that will be administered by a physician in our office, typically every 7-10 days. They can also be administered by you if it is your choice to use one of our easy and convenient home-based solutions.
      Optimization and Prevention
After the testosterone replacement treatment program has begun to treat the signs related to the low level of testosterone (or other health conditions that are underlying) your doctor will customize your treatment plan to enhance your overall health and well-being.
How long do I have to stay in therapy?
Hypogonadism can be a long-term problem that affects the majority of men. Many suffer from temporary Low T as a result of an infection or from emotional or physical stress. Treatment of the infection repairs the physical injury or eases the emotional stress and ensures that proper testosterone levels will return. The men who have had symptoms for a long time are thought to be chronic and require continuous treatment.
The symptoms will return once you stop taking the medication. The same is true for those who require insulin or who have been prescribed medications for thyroid problems.
Benefits of Testosterone Replacement Therapy (TRT)
Once your doctor found the correct dosage for you, some of the benefits of TRT you may experience comprise the following:
        Increased lean muscle mass

        Decreased belly fat

        Increased energy

        Increased libido

        Positive mood and ambition

        Increased metabolism

        Increased bone mineral density

        Thickened body hair and skin

        Improved cognitive function

        Improved sexual function
Since we take a holistic approach to men's health, our medical experts are able to identify other ailments that you're currently experiencing or might be experiencing in the future, like sleep apnea or allergies. These conditions can also impact testosterone levels.
Our doctors meet with you on an individual level and collect vital health information frequently to measure your progress and improve efficiency.
We are focused on treating your issues with low testosterone to help you re-discover the most attractive version of yourself.
For further details: Click the button below