Virtual/Tele-visit
Virtual Doctor Visit / Tele-Visit
Appointments are available on first come first served bases.
What is a Virtual doctor visit?
A Virtual Visit allows you to speak to your doctor using live audio and video through a mobile phone, or tablet.
Does a patient have to meet the provider in-person before a Virtual visit can be provided?
This is determined on a state-by-state basis. However, a prior in-person visit is a requirement in Texas.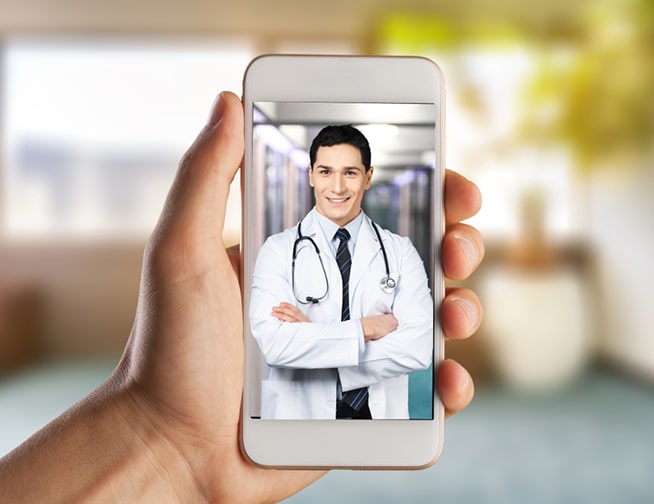 How much it will cost?
For those who are self-pay, Cost for the visit can vary anywhere from $50-$70. If you would like to use your Health insurance, please call your insurance if it will cover the virtual care. If you have an HSA (Health Saving Account) you can pay from that account as well.
Is Virtual Visit private and secure?
Yes, but only when it is conducted using an encrypted platform that was designed for the purpose.
Which Medical conditions can be treated via Virtual Visit?
Common cold
Allergies
Constipation
Cough
Diarrhea
Ear Problems
Fever
Flu
Headache
Insect Bites
Nausea
Vomiting
Pink Eye
Rash
Respiratory Problems
Sore throat
Sprain & Strains
UTI (Adult Females, 18+)
What is your Prescription Policy?
After evaluation by a board-certified provider, if your medical condition calls for a prescription, our doctors can send an e-prescription straight to your local pharmacy. We do not prescribe any controlled substances over virtual visit.
How can I set up appointment for Tele-visit
Scheduling a telemedicine visit with our practice works the same way as scheduling an in-office visit. Either you can request appointment by clicking below or by simply calling our office at 469-294-1402 and speak to our front desk staff.