Sports Physicals
Sports Physical VS Annual Well Child Exam
Is Sports Physical same as Annual Well Child Check-up?
Many adolescents and their parents believe that a Sports Physical is equivalent to a Well Child Exam, but this is not true. The Sports Physical is designed to clear an athlete for participation in sports while the Well Exam includes much more.
A Sports Physical usually includes a physical examination and a brief discussion of the child's medical history. What is not included in a sports physical are developmental and immunization histories, long-term health concerns and risk factors, and advice for developing a healthy lifestyle.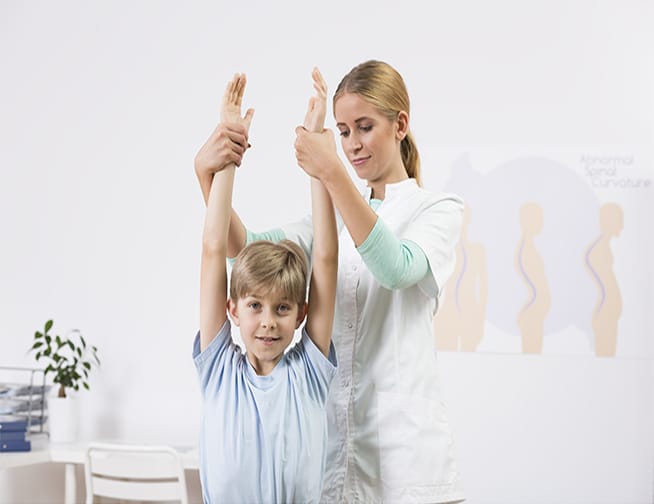 A Well Child Exam usually includes a complete physical examination (including vision and hearing screening), a discussion of the child's medical history, weight, height and body mass index, childhood nutrition, sleep habits, physical development and activity, social development and activity, cognitive development and academics, risks to health and safety, status of chronic conditions, immunization update, preventive health recommendations, and adolescent issues. It is also our opportunity to discuss important topics such as peer pressure, avoiding drugs, tobacco and alcohol. It helps us to develop an open, trusting relationship with you and your child so you can turn to us with questions or concerns regarding puberty, normal development or any medical concerns.
To summarize the difference, there is no such thing as a quickie physical or just a simple Sports Physical. Eliminating recommended components of the Well Child Exam/Yearly Physical is poor quality care. We follow the American Academy of Pediatrics Schedule that includes the recommendations relating to the frequency and general content of Yearly Well Child Exams.
Does my child's Health Insurance will cover cost of Sport's physical?
Most insurance companies will cover your child's Yearly Well Child Exams but not the Sport's Physical. This, of course, depends on your individual policy and we suggest you contact your insurance company for complete policy details.
How much it will cost to get the sport's Physical done?
If you need to have a Sports Participation Form filled out and your child has had a yearly physical examination, with us, in the past 12 months, we can complete this form for a small fee without your child needing to have another physical done. We will complete the form based on the most recent yearly physical examination. Please allow 3 business days for your form to be completed.
If you have not had your child's Yearly Well Visit done in our office, we will not be able to complete any forms until we have done a physical exam. If you do not want to get the extensive annual physical exam with us, then we can do a sports physical exam which will be completely out of pocket.
Who Needs a Sports Physical?
Most states require all student athletes to complete a sports physical before participating in any school-sanctioned sports (so mostly starting middle school). However, non-student athletes playing in club or recreational sports may also be required to pass a sport's physical before they're eligible to hit the field.
How long are sports physicals valid?
Sports physicals are typically valid for one calendar year. However, it's best to check with your child's school or league, as some states require a sports physical to be completed before each sports season, even if they fall within the same school year.
Is it possible my child won't pass his or her sports physical?
Yes. If your child is deemed unfit to play a sport due to medical concerns – like a recent concussion, hernia, undiagnosed heart murmur, or uncontrolled asthma – he or she will not pass the sports physical. Our top priority is keeping our patients healthy and safe – so if your child does not pass the exam, we'll work with his or her pediatrician to make sure they get the care they need to get in the game.