DOT Physicals
Question: What does DOT Physical Examination include?
The following is a summary of physical requirements for a DOT Physical Exam
Vision Check
Hearing Screening
Blood Pressure check
Comprehensive Physical Exam and medical history review
Question: Medical Conditions That Can Disqualify a Driver
History of epilepsy(seizure disorder).
Diabetes requiring the use of insulin (unless you have an exemption issued by the Federal government).
Failing to meet the minimum vision and hearing standards listed above.
The use of certain medications:
Loss or impairment of an arm or limb that interferes with commercial driving or tasks related to driving, unless
accompanied by a Skills Performance Certificate (SPE).
A history of alcoholism disqualifies you.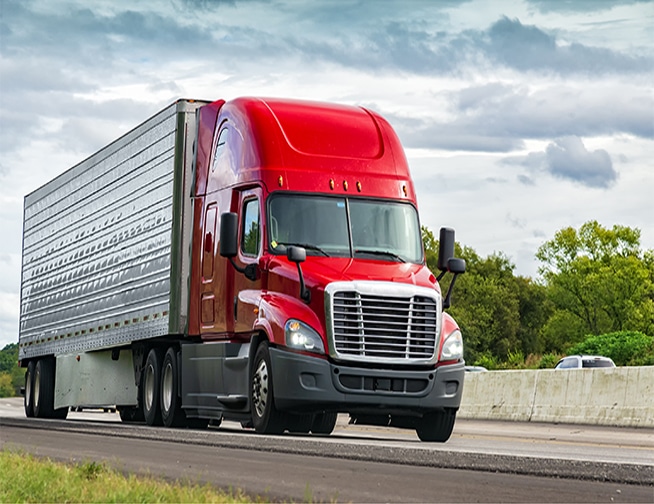 Question: What should I bring with me to the DOT Physical Appointment?
You should bring the following:
A list of medications if you are taking any as well as the name and phone number of the provider that last prescribed each
If you are taking any blood thinners, you must bring a recent PT/INR result as well as a letter from your attending physician describing your medical history and stating that you are safe to drive a DOT registered vehicle
If you have had a heart attack, had a stent or valve replacement, then you will need to bring a letter from your heart specialist describing your medical history and stating that you are safe to drive a DOT registered vehicle
If you wear eye glasses or hearing aid, you must bring them with you to the exam
If you have suffered from a stroke, brain tumors or cerebral bleeding, you will need to bring a letter from the specialists that treated the condition describing your history and clearing you to drive a DOT registered vehicle.
If you have been diagnosed with sleep apnea you must bring a letter from your sleep specialists or whomever rendered the diagnosis or a reading from your CPAP machine demonstrating proper use – at least 4 hours/night, 70% of the total shifts.
If you have diabetes, you may need to bring the results of a recent blood test called a hemoglobin A1C to demonstrate compliance with management requirements for that condition
Question: Do I have to submit to a urine test?
In order to pass your exam, the urine test is mandatory. Refusing to submit to a urine test means you will not be permitted to do your job. Not only is this test necessary to detect drug or alcohol use, but it's also used as a kidney screen, to make sure you are free of high blood pressure, kidney disease, and early signs of diabetes
Question: Is a DOT Physical covered by my health Insurance?
No. DOT exams are generally not covered by insurance. Employers may pay for the exam and in those cases, it is important that the driver get the approval of their employer before getting an exam.
Question: Can I receive primary care from a DOT Medical Examiner or vice-versa?
Of course, provided that the provider is qualified to provide primary care and chooses to do so. Costs incurred for primary care should expected to be additional to the costs of a DOT exam.
For further details please Click here